 Photography credit:
James Millar
Photography credit:
Ed Sprake
Photography credit:
James Millar
Photography credit:
James Millar
Our Story
We love the ukulele, the music made on it, and the people who make that music – but we want to encompass so much more. When GNUF first started in 2013 all the major ukulele events happened in the south of the UK, we wanted to bring a high quality event to the north for everyone to get involved with. In 2015 we found the Lawrence Batley Theatre, which has been our home since then. Huddersfield is a bustling town with a fantastic local music scene, a rich history, and promising future: it's the perfect place to hold GNUF.
Our festival was built on three key principles: making things, making connections and sharing knowledge, which we still carry on to this day. Primarily though, we make GNUF happen because we love it, and we're sure that GNUF makes the world a better place.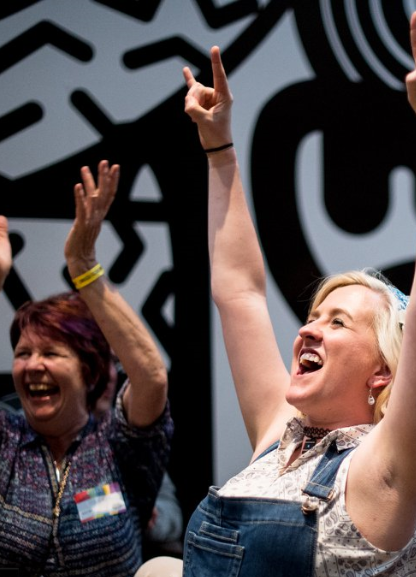 Photography credit:
James Millar
Photography credit:
James Millar
Photography credit:
James Millar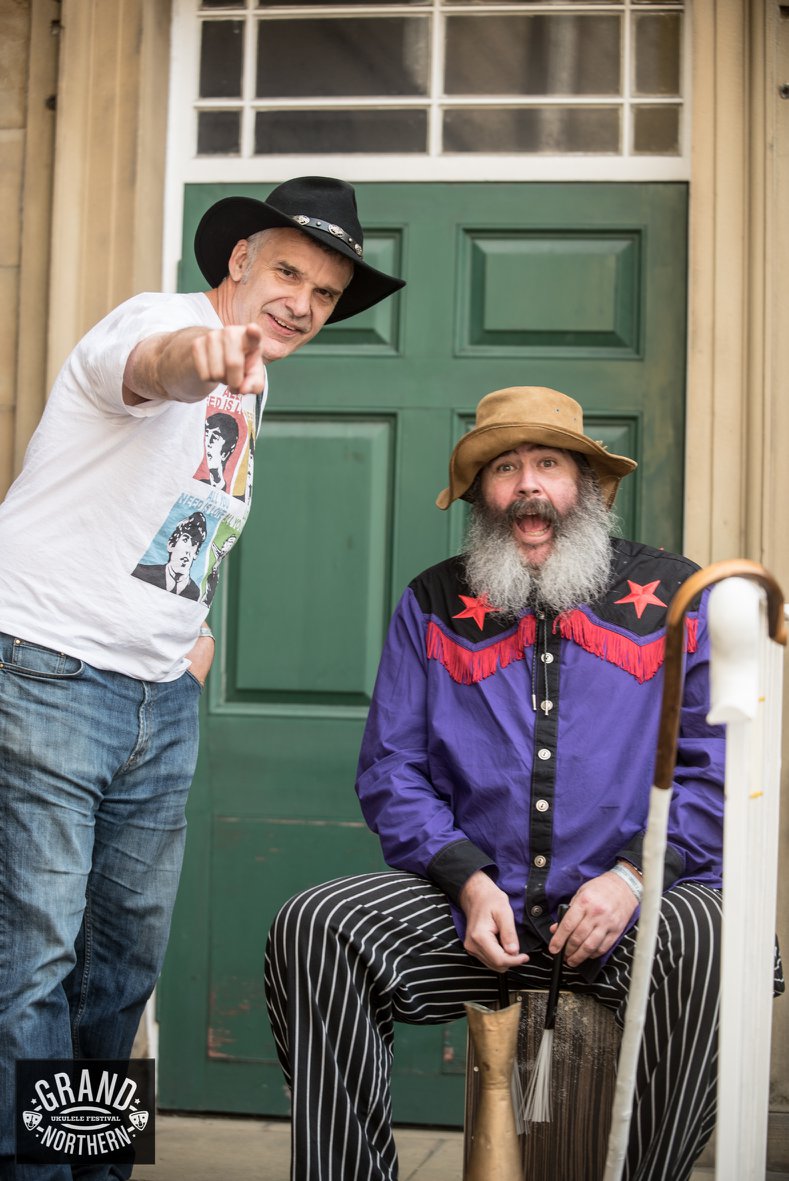 Photography credit:
James Millar
Our Mission
GNUF is an entirely volunteer-led operation, with aims to bring more arts and music to the North, to nurture and encourage young talent in the UK, and to support the very best of ukulele based arts and music across the world. 
We aim to bring people together to share ideas, make connections, and make art, the ukulele being our chosen conduit. 
We keep our festival good value, and provide extensive free events, not just as the festival fringe, but throughout the year and around the country. 
We have been working on making our festival more inclusive, in recent years focussing on accessibility and diversity, something we are strongly passionate about, and we are sure will take our festival to the next level. 
We aim to be innovative in our engagement, supporting new projects and ideas, things that make GNUF a truly unique experience.
Meet the team
Mary Agnes Krell
Producer & Director
Mary is the heart, brains, and soul behind GNUF. She does plenty, from writing funding applications and booking headliners to organising catering. Professor of Creative Media and Director of Learning at the University of Sussex, a Strategic Reviewer for the Arts & Humanities Research Council (AHRC), as well as an artist and director of theatre and interactive art pieces. She lives in Hebden Bridge with her husband Rob, runs the local ukulele club, and loves to walk in the Yorkshire countryside
Robert Collins
Co-Director & Committee Treasurer
Rob has been part of the festival since the very beginning, with over 10 years as a professional luthier of ukuleles, mandolins, and more recently tenor guitars. As Co-Director, he organises a lot of the festival logistics, looks after the festival office, and keeps the team focussed on making the festival better every year. Most years Rob also runs workshops where participants get the opportunity to make an instrument and talks on wood sustainability. Rob lives in Hebden Bridge.
Robin Evans
Festival Manager & Committee Chair
A phenomenal performer, songwriter, and musician in his own right, Robin is the committee chair and tackles all of our artist liaison, as well as doing many other jobs public-facing and behind the scenes. Currently based in Norwich, his distinctive style of Delta Blues, Southern Gothic, and Alt-Country has taken him around the UK, and as a familiar face in the Norfolk music community. Robin also holds the Guinness World Record for Longest Time Playing Ukulele (Marathon) at over 30 hours.
Simon Taylor
Organiser and Cat & Biscuit Coordinator
In addition to helping behind the scenes, Simon enjoys bringing some other distractions to GNUF with fun and competitions during the event. You might see him on the open mic with some slightly 'different' approaches to the ukulele. Simon runs Cool Cat Ukes, he unleashes music, song sheets, reviews and interviews to the world. In real-life Simon lives in Hampshire, is an engineer and photographer, but even those occupations lend themselves to his musical inventions and endeavours.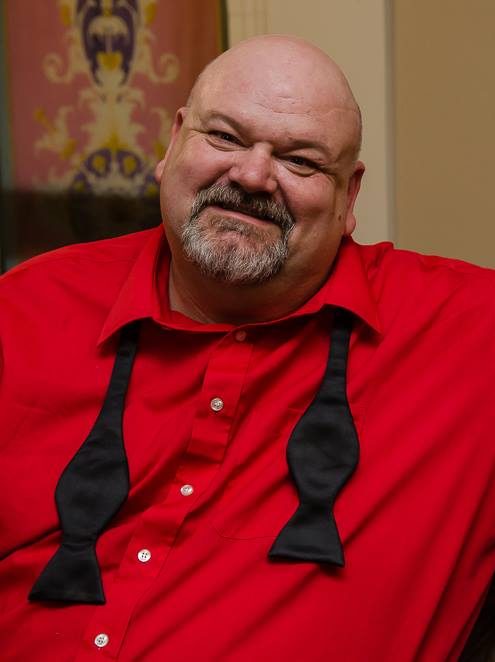 Tony Casey
Core of GNUF & Part of it from the very beginning
One of the original founders, Tony is active in our 2022 planning. Tony has also been a part of the team whenever possible and we always consult him on all big decisions. A wonderful musician, member of "Some Like It Ossett" and a supporter of music communities, Tony makes GNUF extra special.