 She's a Lert:
Tricity Vogue
His Cbeebies audition:
Phil Doleman
Ride 'em cowboys:
The Yoko Mainwaring Experience
Reaching out
Making Music for Isolation
During the 2020 Lockdown, we channelled our usual GNUF efforts into producing Virtual Festival Shows for care homes, hospices, community groups, and those socially isolated. Featuring some of our favourite performers playing some of their favourite tunes, we created two shows and a Christmas Special.
We worked with EEK aka Martyn Cooper, Peter McConnell, and Mike Holland, who play as the wonderfully chaotic Yoko 'Mainwaring Experience', and for the past few years have taken GNUF artists to local care homes and give performances.
We're hugely grateful for all the work they've put into both creating and distributing these shows, and their efforts in bringing some light and levity for those who have been so affected by the events of 2020. Not actually in the LBT:
Opera-Lele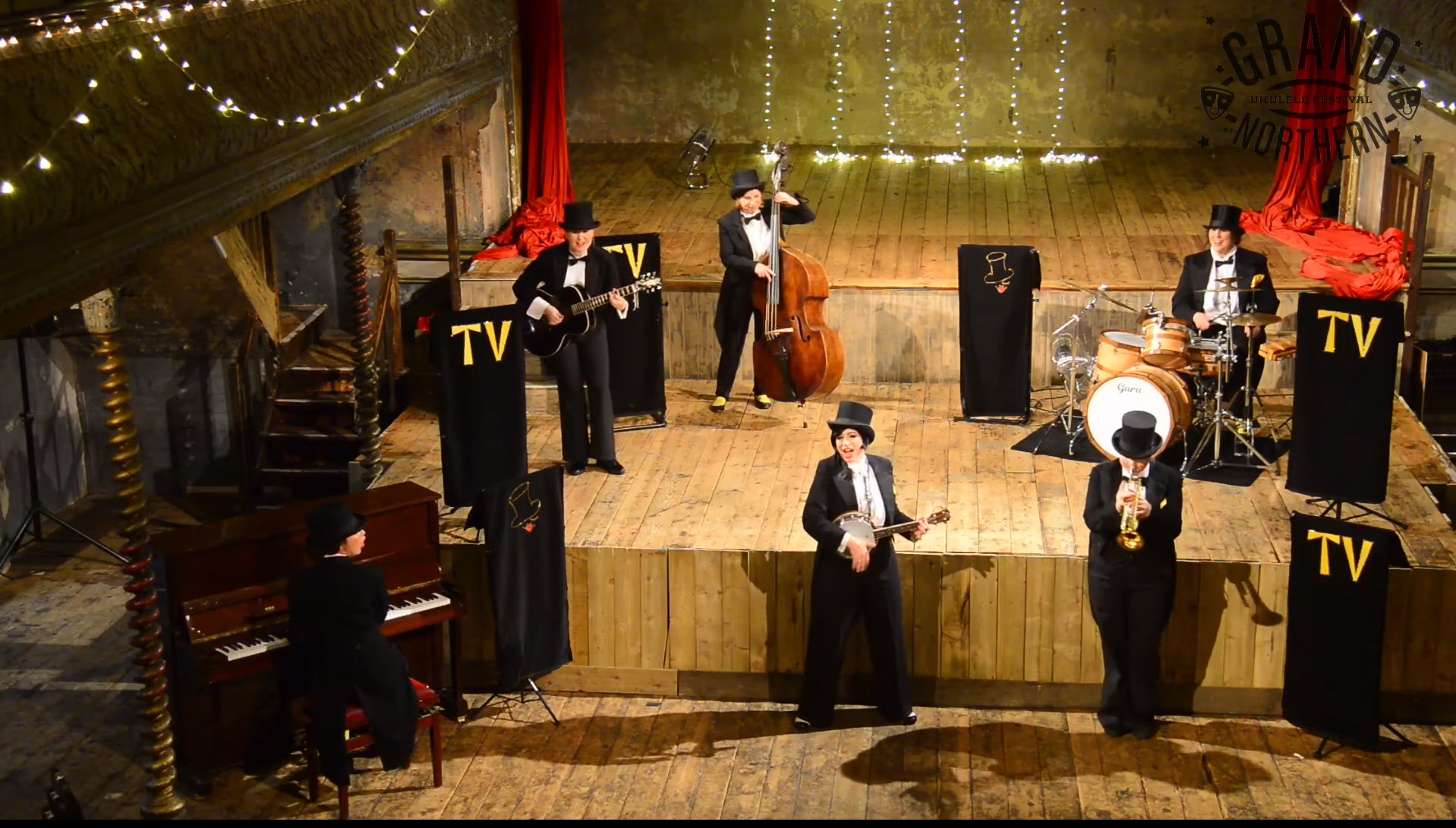 Bringing the House Down:
Tricity Vogue's All Girl Swing Band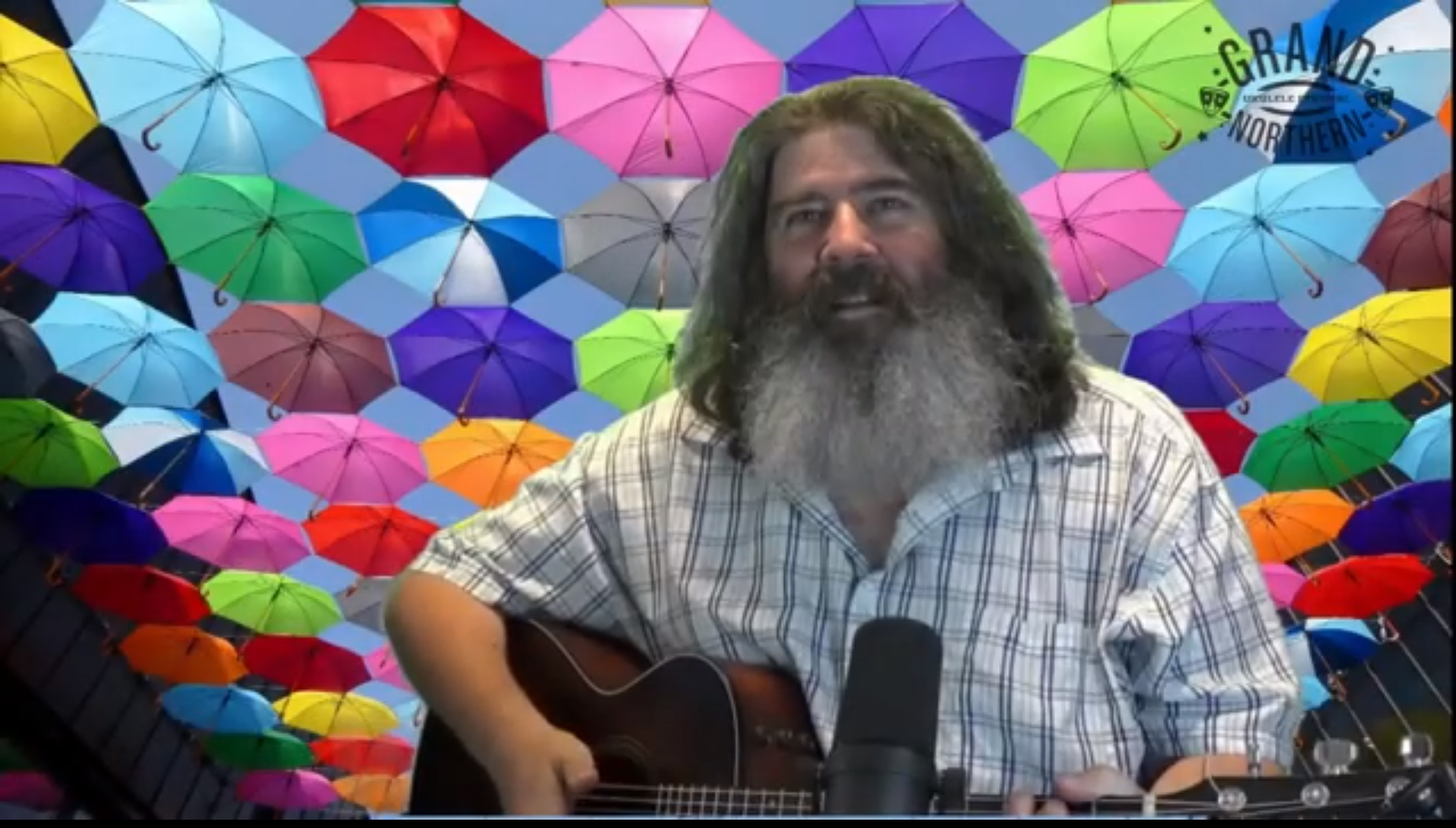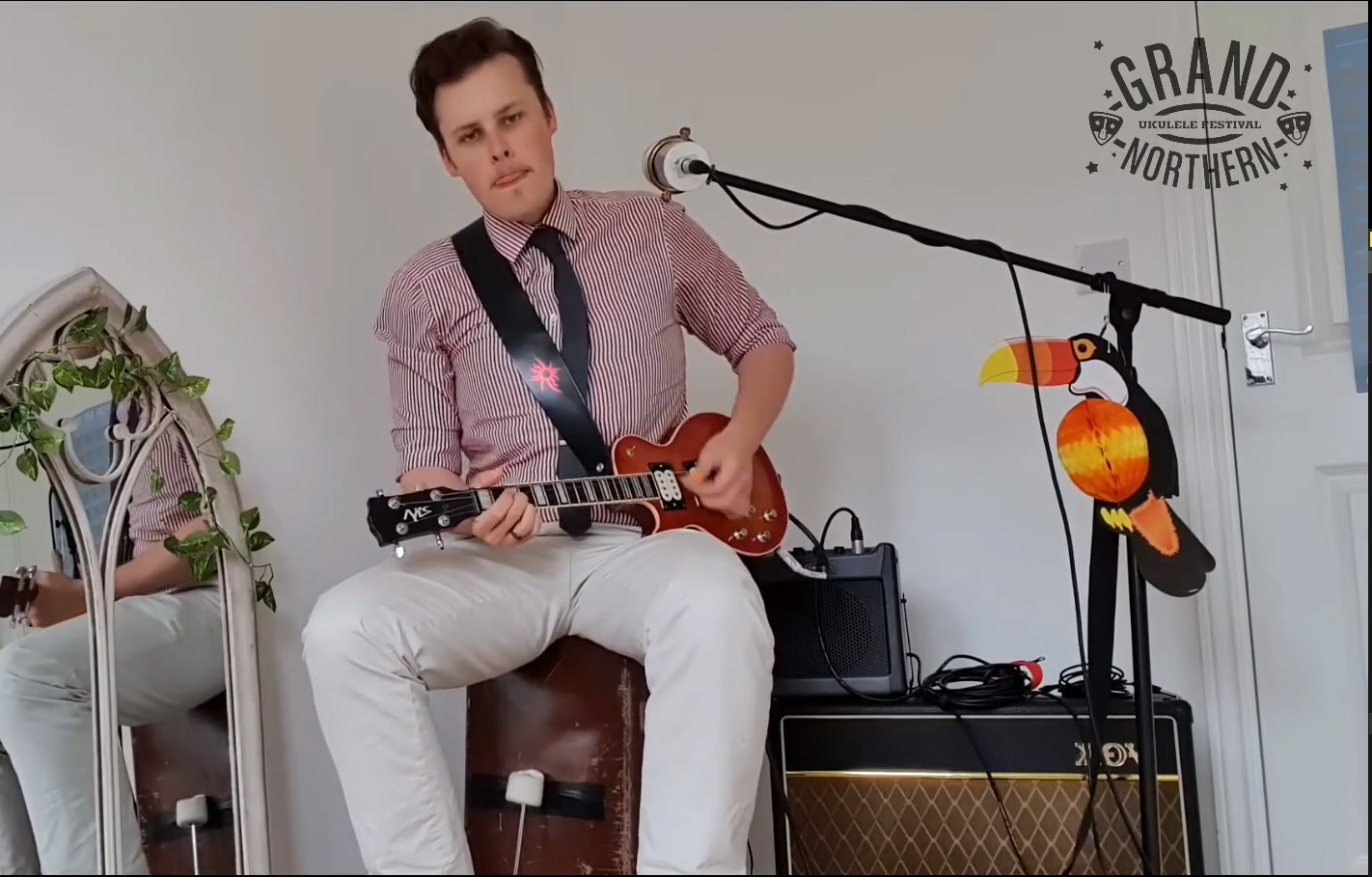 Rock and Roll at home:
Robin Evans
We'd like to thank the artists involved so far, including Will Grove-White, Tricity Vogue, Phil Doleman, Opera-lele, The Hedge Inspectors, Robin Evans, Matt Hicks, Matthew Quilliam, and The Yoko Mainwaring Experience.
If you want any of the shows for your local care homes, hospices, or community groups, then get in touch and we'd love to help out.
All of this work was made possible with funding from Arts Council England.