 Designed by Jake Smithies
The GNUF 2022 poster
Who's coming?
The line up
We've released a sneaky peek of our lineup and it's looking delicious.
We're thrilled to have Jake Shimabukuro coming back, welcoming Taimane for the first time, along with many festival favourites, new surprises, and more to be announced.
Our poster was designed by the brilliant Jake Smithies.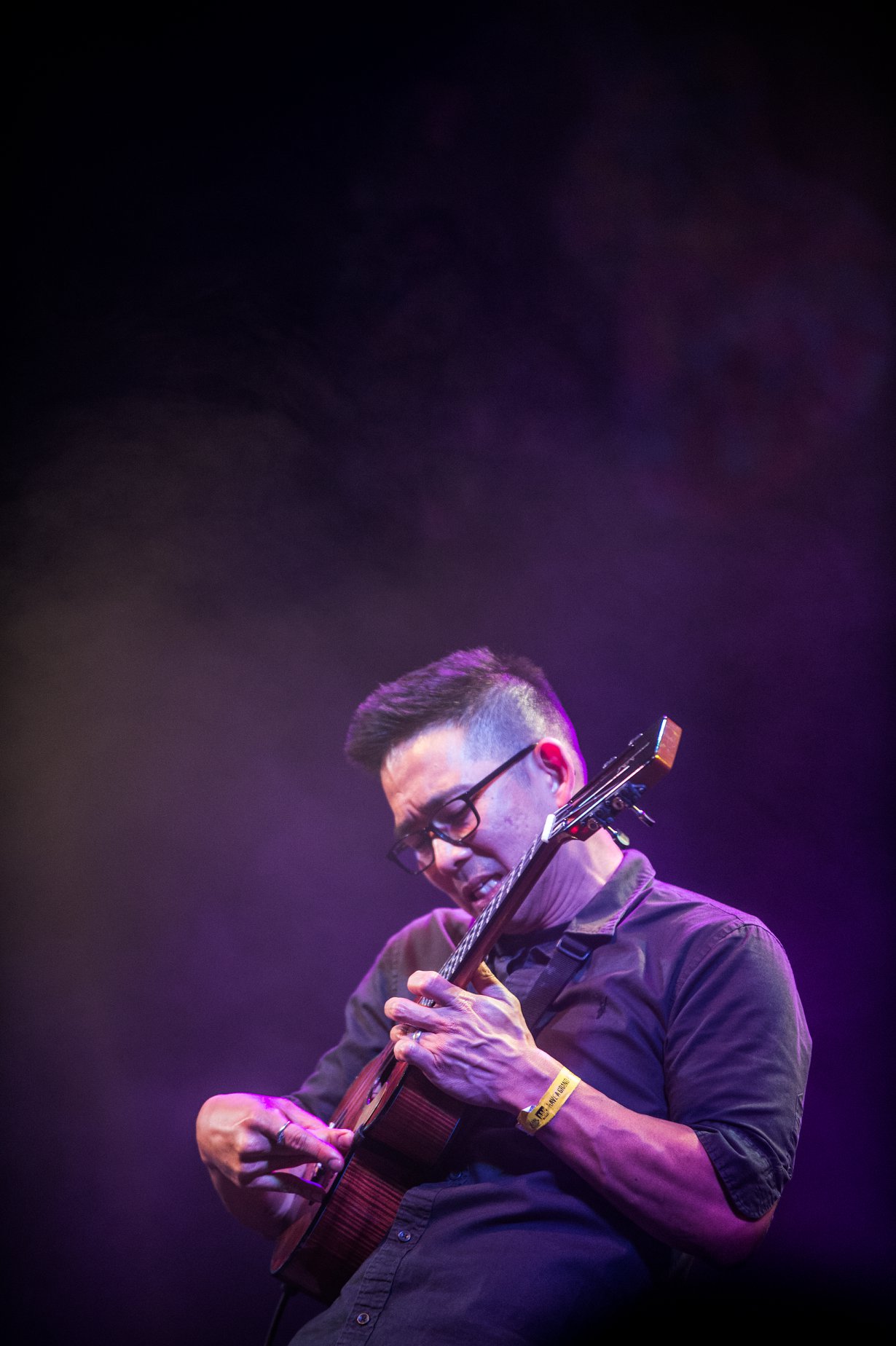 Photo by James Millar
Jake Shimabukuro returns!
Missed out on tickets?
Get on the list
If you missed out on a ticket the lovely people at the Lawrence Batley Theatre have a waiting list for any festival tickets returned.
If you can't attend GNUF 2022 you can resell through the Theatre. We only accept resale of tickets through the Lawrence Batley Theatre.
Contact the Lawrence Batley Theatre to get on the waiting list.