 Making it happen
Mary on GNUF
From Hebden to Hawaii
Sarah, Craig, and GNUF
Two of our favourite people, performers, and ukulele ambassadors Sarah Maisel & Craig Chee created two Online Ukulele Festivals over the 2020 lockdown.
Our wonderful Director Mary talks about what goes into making a ukulele festival like GNUF, how online events work, community, and more.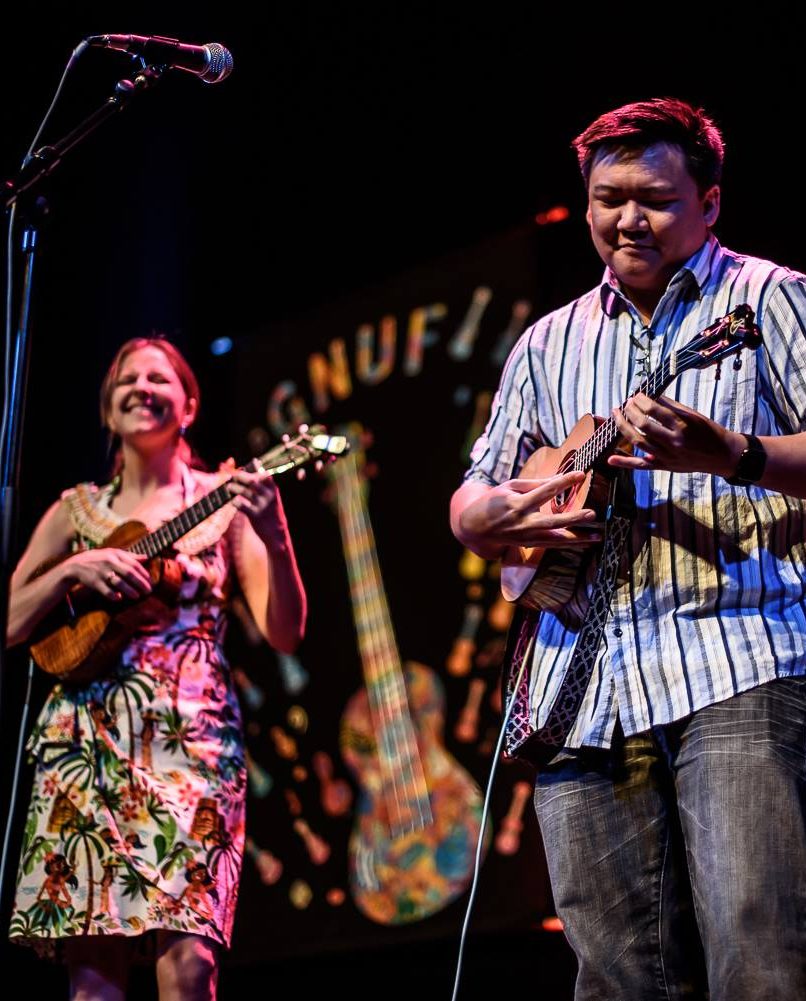 Photography credit:
Ed Sprake
The festivals also had performances from loads of artists we love, who have played GNUF, and who make world-class music.
It's all free and still online, but all the proceeds made go towards the artists performing, to help them through the year.