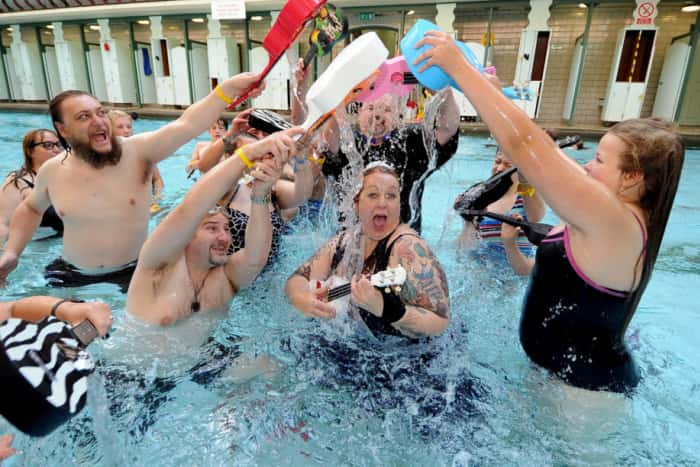 Photography credit:
Yorkshire Evening Post
A small instrument
How can we be more?
One of the things we love about the ukulele community is the way that you can show up to a uke gathering in any state. It doesn't matter if you've had a great day or a properly challenging year. When we started GNUF, we were keen to build on that spirit of inclusivity and openness. To this day we try and make sure there is a place for everyone at GNUF, and that GNUF can be a part of everyone in our communities. Photography credit:
James Millar
Over the years, we have performed as a festival team at a miners gala in Pontefract. We've held a splash mob in support of a local swimming bath. We have invited folks from near and far to join us in a sing-along of, "Don't Worry, Be Happy" at the Huddersfield Food Festival and we've brought Dead Mans Uke to town to perform on the railway station platform for commuters arriving to start their week. Community matters and we believe that, to have a proper impact, we must do more than bring an event to town once a year. We are GNUF and we engage with communities in and beyond the ukulele world. We believe that matters.